NEW! Földvári András 108-szor kerülte meg a Földet - könyvét Erdődy Kristóf olvasószerkeszti és lektorálja /// 2019.06.11. ✈️📔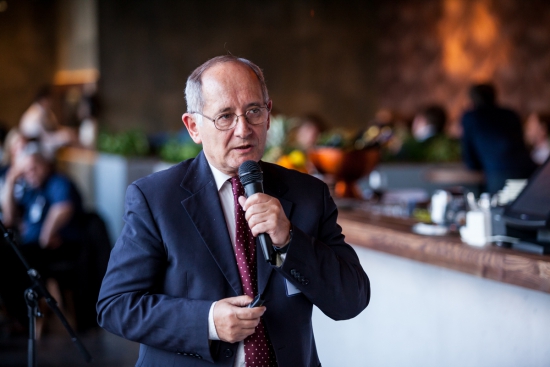 András Földvári - A Wanderer Devoted to Exploring New Worlds
May 2016 with this title Turkish Airlines has uploaded a >>>>>VIDEO about the skyline pilgrim of airports. Földvári has worked for Malév Air Tours, El Al, Brussels Airlines. Today he is the senior advisor of Turkish Airlines. Földvári's book is telling us about 4 decades of devotion. One man travelling around the globe. Obsessed, passionate, open minded! His journey lead him through warzones, jungles and almost a 1000 airports! The book will be published in 2020. First in Hungarian; an English edition is planned soon to follow!
Editor of the book is Kristóf Erdődy.

2020-ra tervezik megjelentetni Földvári András életrajzi könyvét, mely 4 évtized földkörüli kalandos utazásait mutatja be. Háborús övezetek, őserdők, afrikai iskolaépítési önkénteskedés és legfőképpen reptérlátogatási rekordokat döngetve. Földvári András nemsokára 810-dik reptéren száll le. Benne van a világ 200.000 legtöbbet utazott embereinek első 200 fős csoportjában!!! Földvári dolgozott többek között a Malév Air Tours, az El Al és a Brussels Airlines számára is, több esetben irodavezetőként New Yorkban, Brüsszelben élve. Jelenleg a Turkish Airlines marketing tanácsadója. Könyvét Erdődy Kristóf szerkeszti.
>>>>> SHORT INTERVIEW
>>>>> FÖLDVÁRI INTERVIEW (LONG)
>>>>> ARTICLE about his mission in Hungarian
Photograph used: http://turizmusonline.hu - Kékesi Donát