RECOMMENDED EVENT: sinks (cz) + Sauropoda concert / 2022.10.05. 🎶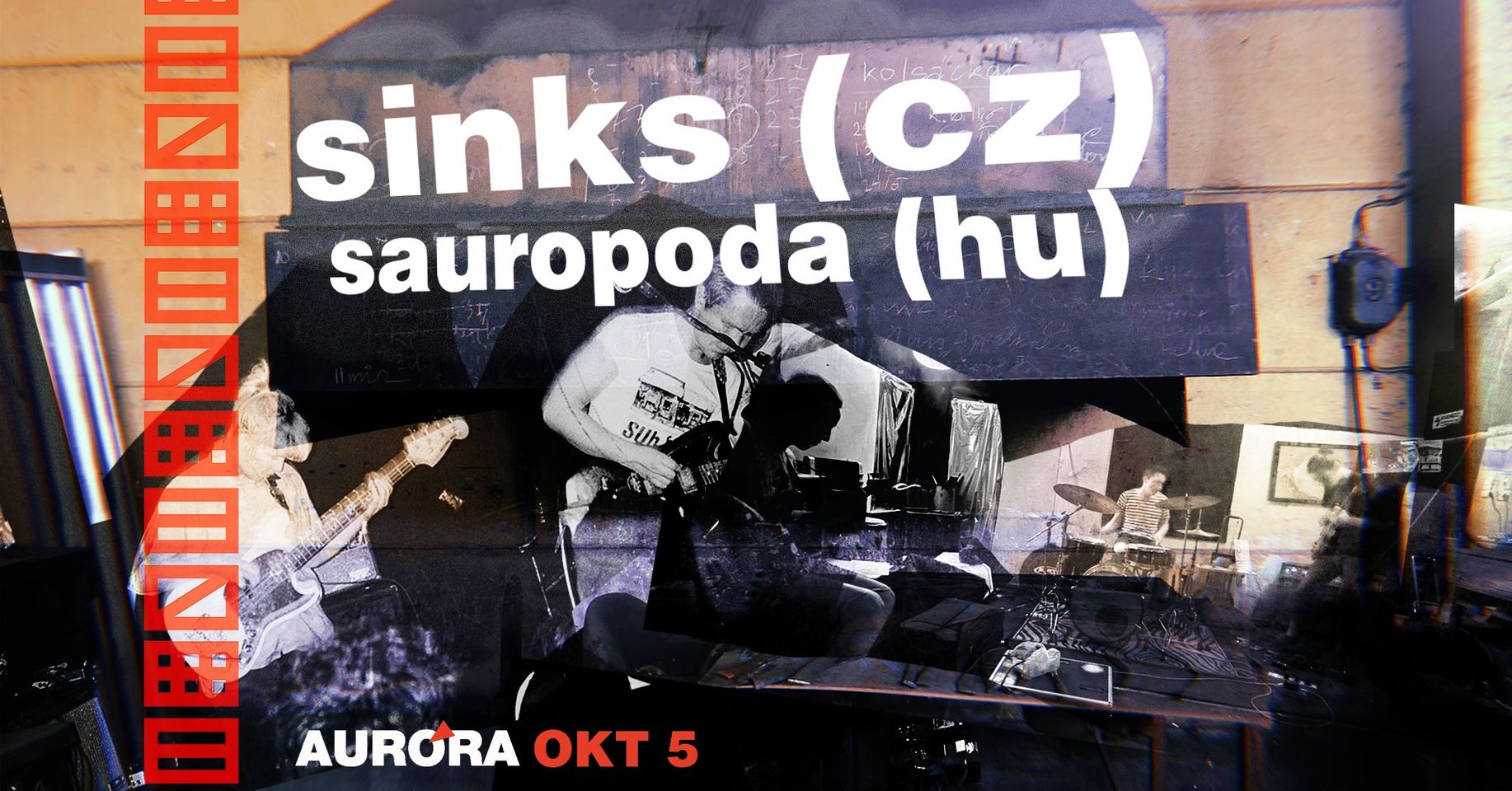 Sauropoda
https://sauropoda.bandcamp.com/
In their long, novel compositions, several movements are typically played, with sharp transitions between individual parts. They create their own mystical worlds with different musical instruments. The band is playful, unpredictable and complex.
sinks (cz
https://sinksbrunn.bandcamp.com/
Noise-rock produced by the Brno (CZ) based trio sinks is characterized by raw, energetic live performances. Vendula (bass, vox) and Peter (drums) form a notoriously tight rhythm section that goes hand in hand with Antonín's (guitar, vox) minimalist yet noisy guitar work.
All is topped by expressive vocals which deal with the inescapable everyday problems of being alive under late capitalism.
20:30 SAUROPODA
21:30 sinks
ticket: 2000 HUF, cash only