Erdődy documenting: Punk basement opening under Dürer Kert / 2016 Spring 🎶🚧📣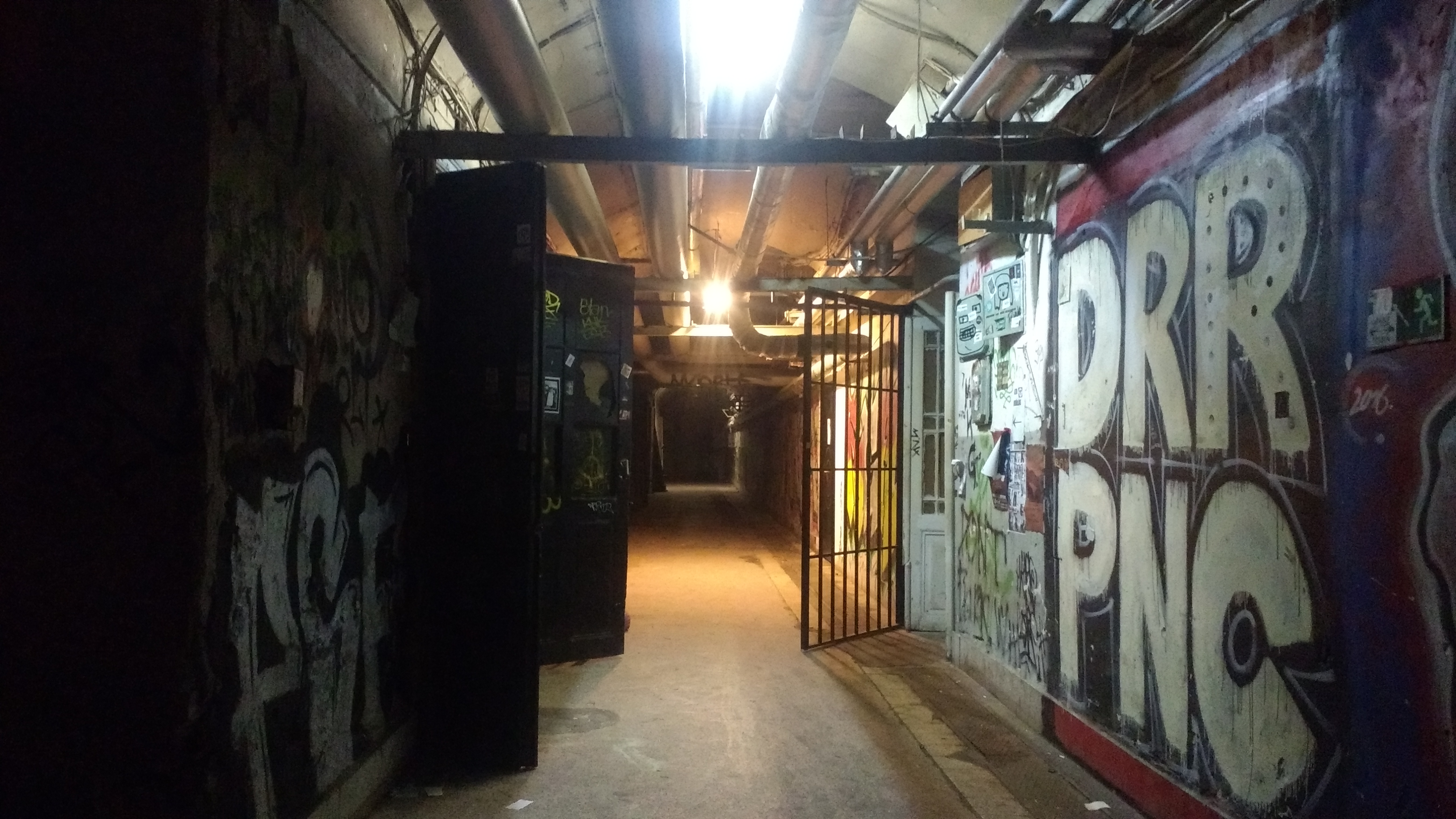 Venue: Keleti Blokk and the others
Address: Budapest, Ajtósi Dürer sor 19-21, 1146
Upstairs you have the folk and rock musicians.
In front you had the rich kids living in the penthouse building.
Behind you have Dürer Kert, a massive club open to underground formations or big events.
This complex could have become the biggest art center of Europe.
Due to the political situation in Hungary (still wrestling with the regime change since 1990): most got evicted.
During the process of all being bought out by foreign investement, punks still made a bold move:
TAKING OVER THE BASEMENT creating rehearsel chambers and a concert room with stage and all!
Photograph: Kristóf Erdődy