Griff Art Center (Budapest) in the making... / 2016... 🚧✨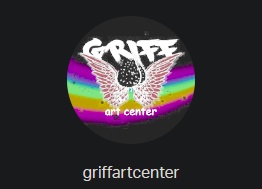 János Griffatong founder of Mátyás Mozi (movie theatre) in 1912-1913 left a great legacy.
The surrounding square (during Austrian times called Frühlingsfeld Platz), the neighbourhood itself used
to be a prestigious part of Budapest around 1900.
We are already talking about BUDA_PEST mentioning the previously separate 2 towns together as they were united
already by 1873. The new motivation to create a twin-capital with Wien (Vienna, in Hungarian Bécs) till 1896 was strong!
Goal was to be ready until the offical launch of the Millennial Celebrations - also called The Hungarian Millennium of 1896 - :
1000 years Kingdom of Hungary after the arrival / conquest of the Magyars (Hungarians) by 895-896.
You can still visit the Seven Chieftains (arriving with max. 500.000 Magyar tribesmen) as statuettes on Hősök tere / Heroes Square in Budapest!
Achievements of 1896:
- first subway on the European continent (Line 1, known today as METRO 1), originally named Millennium Underground Railway!
(2nd after the London Underground)
- expo field (nowadays Városliget - the City Park)
- Andrássy avenue named after Count Gyula Andrássy (deceised by 1890)
- Railway Stations, especially Nyugati (Western Terminal) - planned by Gustave Eiffel (Eiffel-tower, etc.)
- Caffe Houses
- Museums
- Cathedrals
- Synagogues
- Schools / highschools
- Trade centers
- Hungarian Parliament Building
- a massive network of railway tracks across country
- shipping routes on the Duna / Danube
etc.
etc.
A decade later just before the outbreak of World War I (1914-1918) János Griffatong is riding the wave of modernisation in Hungary by running his motion picture theater!
Here a century may pass with the neighbourhood becoming one of the roughest parts of Budapest (drugs, gangs, prostitution, darkness everywhere up till 2003-2005)
till the Griff, the art center is taking shape by 2017. An open space inviting all, reflecting on many. Further news of the opening party planned to hit gossip channels by 2019!