Erdődy writing in hideous hole-in-the-wall bar of Budapest: Panic Pub / 2008-2009-2010 ✍️🍺😨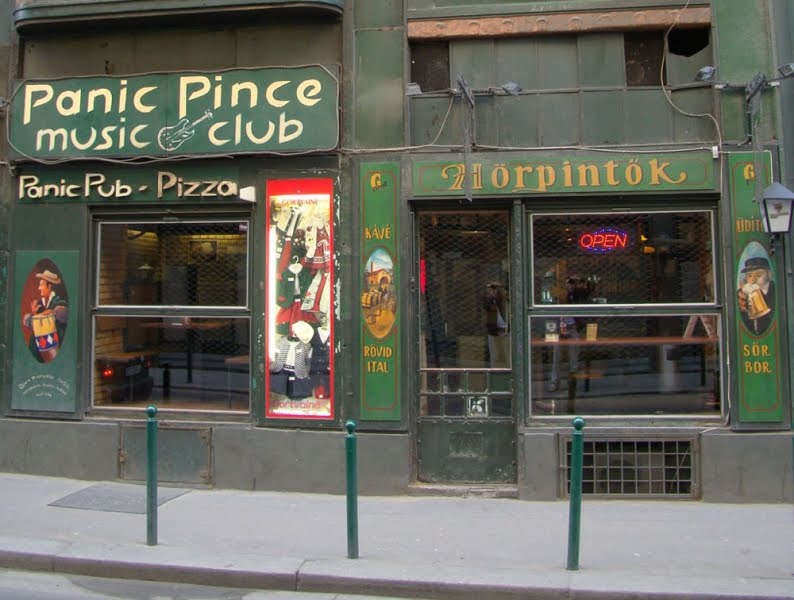 Inspired by the place, Erdődy stays. Drinking till sunrise? This bar never closes.
The gypsy cleaning lady is selling parfume. Bouncers and enforcers relaxing.
"Mos Eisley spaceport. You will never find a more wretched hive of scum and villainy."